Klaes webshop
Open Your Branch on the Internet
---
The internet has changed the world! Nearly every product can be ordered online today. Why not your windows and doors? Imagine, your traders or private customers could order your product in your own webshop! You would not only increase your market presence but also your sales!
With the Klaes webshop you have a tool that allows you to put your products into the best possible light – without programming skills! Fill the webshop with the data of the Klaes window construction program and adapt it to your individual corporate design. You can easily update prices or content at the push of a button.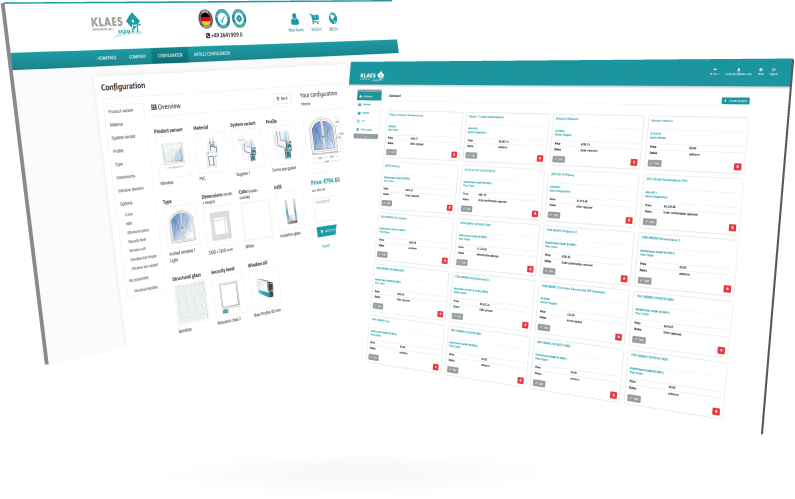 The Klaes webshop offers you new possibilities for your market presence and sales.
And with Klaes webtrade – the trade version of the Klaes webshop – you open your online branch also for your traders!
Discover Klaes webtrade